ξεκινω με εναν μαστορα της ψυχεδελικης αφισας τον θρυλικο
Bob Masse
παρτε μερικα δειγματα παρακατω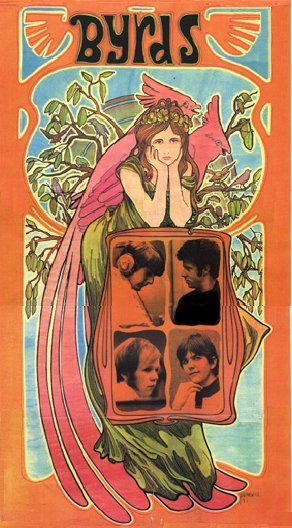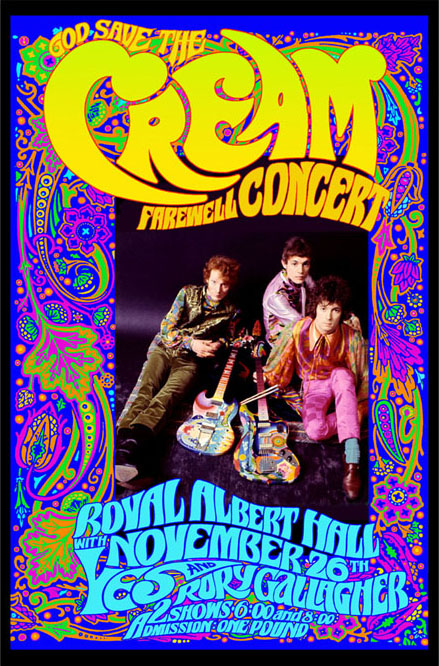 Last edited by innocent76 on Wed 23 Jul - 17:38; edited 1 time in total
http://www.allmusic.com/artist/bonnie-maclean-mn0001841640

wrote:The onetime wife of impresario Bill Graham, graphic artist Bonnie MacLean was among the driving forces behind the rise of the San Francisco rock music scene of the late '60s, with the success of the legendary Fillmore West due in no small part to her groundbreaking posters promoting the venue's concert attractions. A native of Philadelphia, she relocated to New York City in 1960 at the age of 21, landing a day job at the prestigious Pratt Institute and attending a figurative drawing class there in the evening. MacLean moved to San Francisco in 1964, where she was hired as a secretary at Allis-Chalmers Equipment Manufacturing; her boss was Graham, then the company's office manager.

MacLean and Graham eventually married, their union producing a son, David. Graham soon turned to promoting local rock concerts, with MacLean joining him on the Fillmore staff to collect tickets, pass out handbills, and count receipts; hers was a largely unseen presence, however, as she hovered behind the scenes at concerts, preferring to remain on the fringes of the emerging psychedelic culture. However, when Graham had a falling out with Wes Wilson, the local artist responsible for creating the Fillmore's promotional posters, MacLean was thrust into the spotlight; where before she had been simply drawing lists of current band lineups and coming attractions on the chalkboard atop the auditorium stairs, she was now asked to take over the task of producing all of the promotional artwork.

Given an easel and graphic art supplies by Graham at Christmas 1967, MacLean set to work; while her posters -- for acts including the Jefferson Airplane, the Doors, and Pink Floyd -- followed in the psychedelic traditions established by Wilson, she also added her own distinctive touches, most notably her use of culturally diverse images spanning from Native American totems to Nehru jackets. A recurring motif in her work is the use of faces, their expressions ranging from beatific serenity to hypnotic intensity. MacLean's run as a Fillmore artist was brief, coming to a halt later in 1968 with the emergence of Lee Conklin, Rick Griffin, and other talents; she divorced Graham in 1975, later painting nudes and pastel landscapes while living in Northern California with artist Jacques Fabert.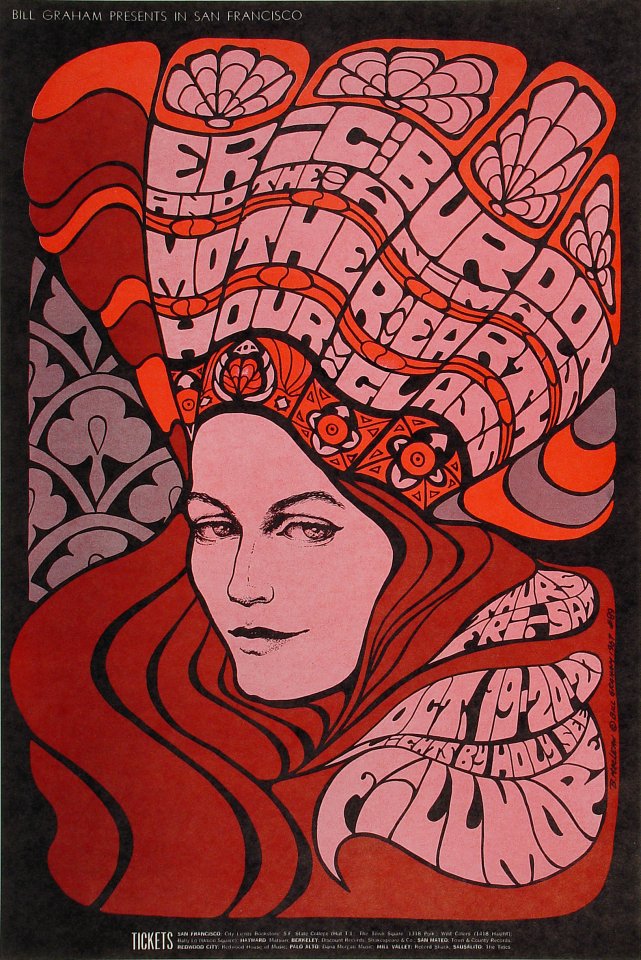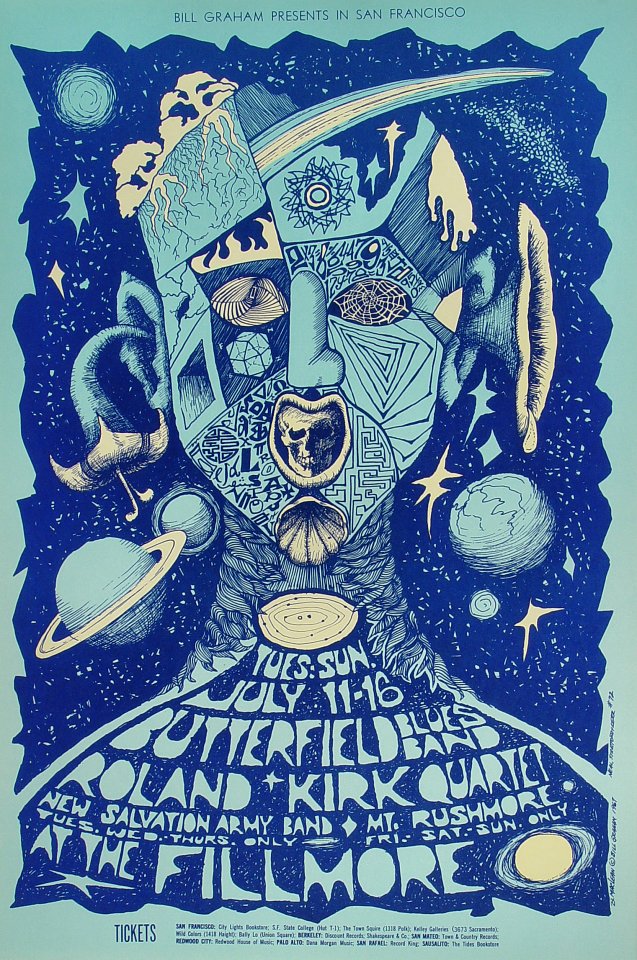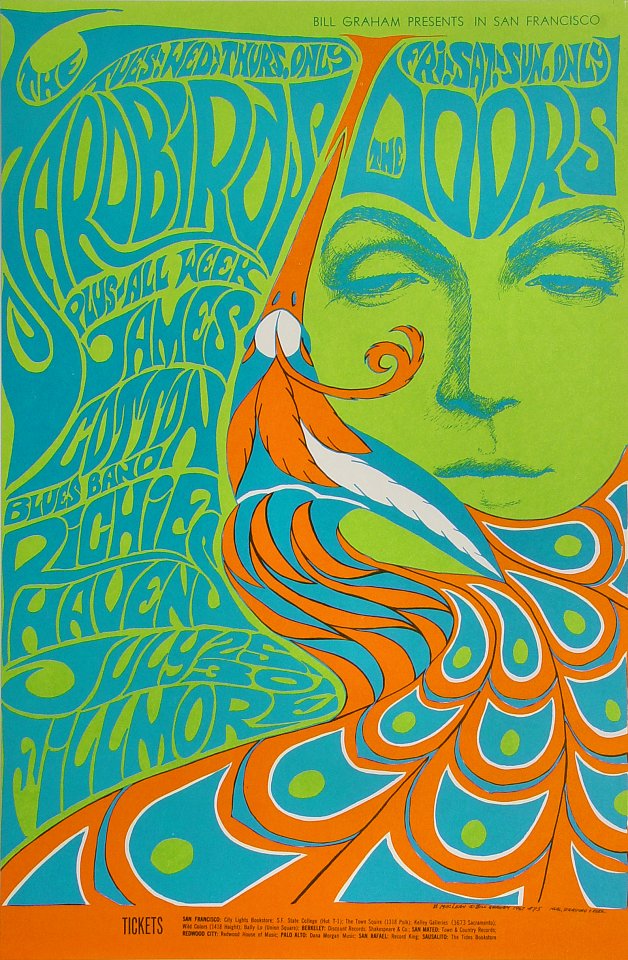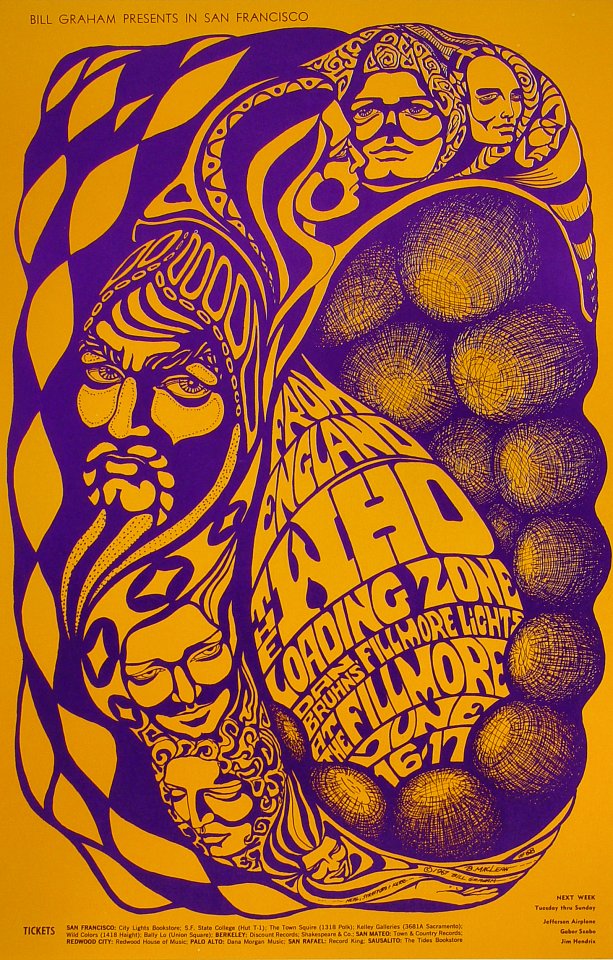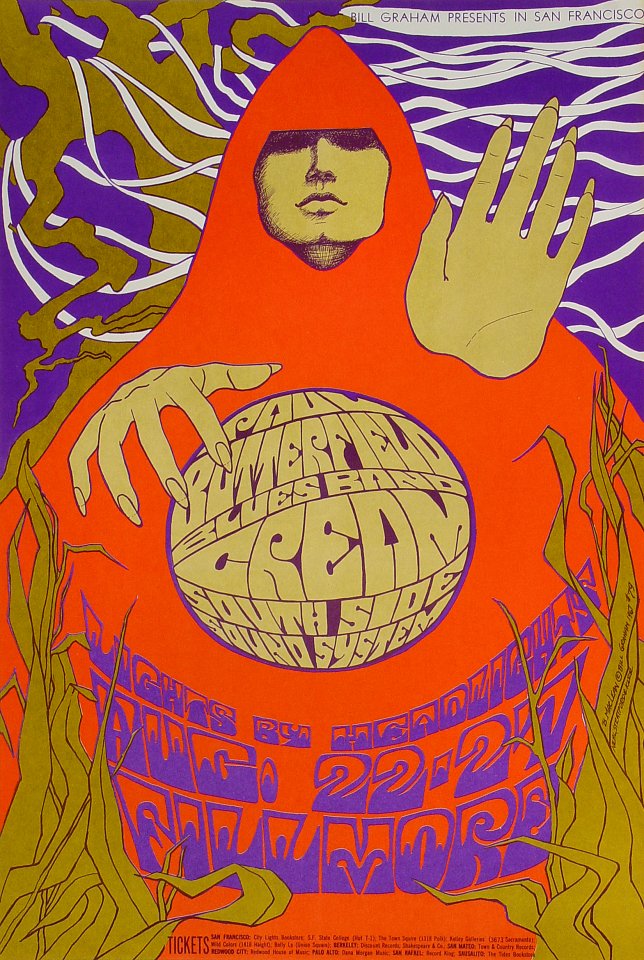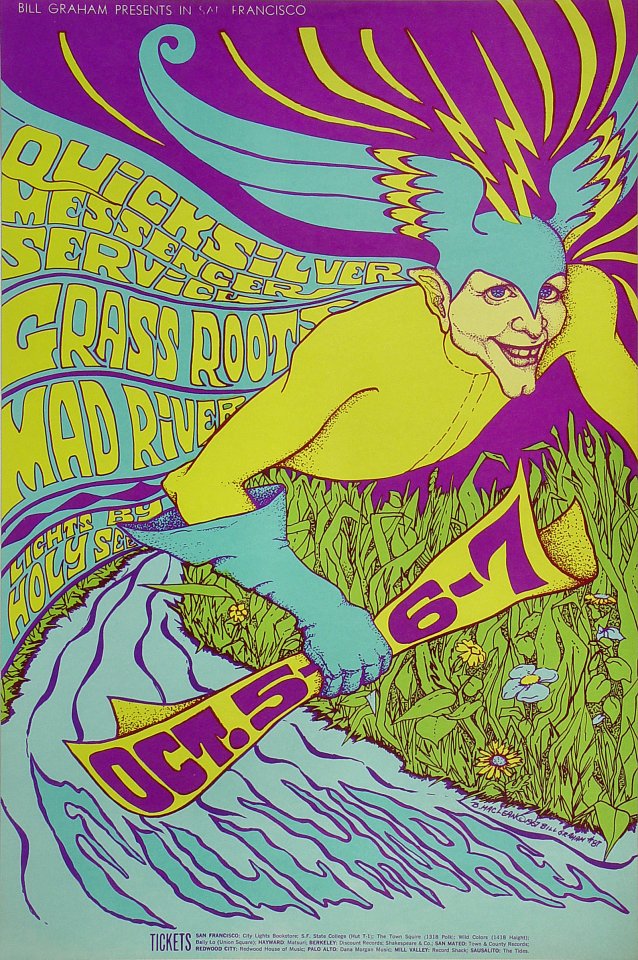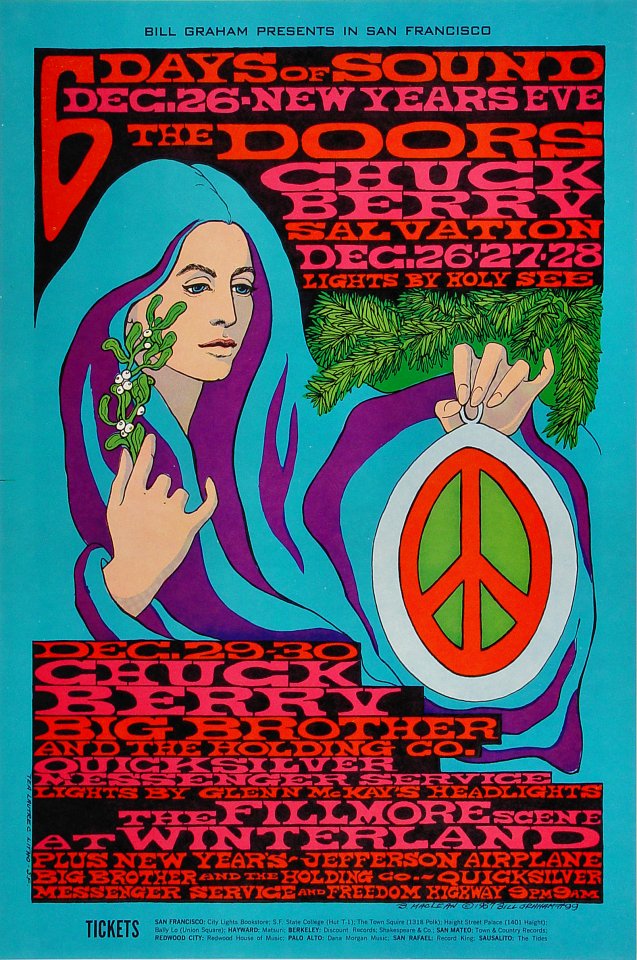 and more ...
http://www.wolfgangsvault.com/bonnie-maclean/poster-art/poster.html

Spellbound

Admin




Αριθμός μηνυμάτων

: 1886


Points

: 6663


Reputation

: 4773


Ημερομηνία εγγραφής

: 2014-01-18




h8




Ηλικία

: 34


Αριθμός μηνυμάτων

: 506


Points

: 1724


Reputation

: 1200


Ημερομηνία εγγραφής

: 2014-05-03


Τόπος

: Kikinda, Serbia




Spellbound

Admin




Αριθμός μηνυμάτων

: 1886


Points

: 6663


Reputation

: 4773


Ημερομηνία εγγραφής

: 2014-01-18



Last edited by lfmmdf on Wed 11 Mar - 20:56; edited 1 time in total

Spellbound

Admin




Αριθμός μηνυμάτων

: 1886


Points

: 6663


Reputation

: 4773


Ημερομηνία εγγραφής

: 2014-01-18



Eric Burdon and the Animals- Fillmore West 8/6-11/68
Yardbirds/It's a Beautiful Day/Cecil Taylor- Fillmore Auditorium 5/23-25/68

Spellbound

Admin




Αριθμός μηνυμάτων

: 1886


Points

: 6663


Reputation

: 4773


Ημερομηνία εγγραφής

: 2014-01-18



---
Permissions in this forum:
You
cannot
reply to topics in this forum