θα πω για αυτο που διαβαζω ακομα. οταν τελειωσει θα επιστρεψω για λεπτομερειες. ειναι του χρονη μισσιου, το "καλα, εσυ σκοτωθηκες νωρις". με εχει ρουφηξει το βιβλιο απλα.
http://www.biblionet.gr/book/105151/Whitworth,_Eugene_E./%CE%A4%CE%B1_%CE%B5%CE%BD%CE%BD%CE%B9%CE%AC_%CF%80%CF%81%CF%8C%CF%83%CF%89%CF%80%CE%B1_%CF%84%CE%BF%CF%85_%CE%A7%CF%81%CE%B9%CF%83%CF%84%CE%BF%CF%8D

wrote:"Τα εννιά πρόσωπα του Χριστού" είναι ένα βιβλίο γύρω από τη μυστική αληθινή θρησκεία που κρύβεται πίσω απ' όλες τις θρησκείες. Είναι μια ιστορία της πορείας και της μύησης ενός υποψήφιου στις απόκρυφες και ιερές μεταφυσικές σπουδές -από τα μυστήρια των Μάγων μέχρι την αρχαία αιγυπτιακή εκπαίδευση του Θεού-βασιλιά.

Αλήθειες της μύησης, σαν κι αυτές που ο δικός μας φιλόσοφος Πλάτωνας δεν τόλμησε ν' αποκαλύψει στην εποχή του, επειδή είχε δεσμευτεί με ιερό όρκο μυστικότητας, έρχονται τώρα στο φως μέσα από μια ιστορία αναζήτησης της θρησκευτικής αλήθειας. Μιας αλήθειας που έμεινε κρυφή για τόσο καιρό, ώστε να φτάσει κάποιος να διακινδυνέψει τη ζωή του για να τη βρει.

"Τα εννιά πρόσωπα του Χριστού" είναι η διήγηση του Ιωσήφ-του-Ιωσήφ, ενός μεσσία που σταυρώθηκε 57 χρόνια π.Χ. Μέσ' απ' αυτή δείχνονται οι μέθοδοι και οι τεχνικές, για ν' αναπτύξει κανείς τον εσωτερικό, μύστη, Θεό-εαυτό του.
http://www.koinotopia.gr/index.php?option=com_content&view=article&id=89%3A2009-11-02-18-20-44&catid=8%3A2009-10-18-20-48-00&Itemid=9&lang=el
On the Road is a novel by American writer Jack Kerouac, based on the travels of Kerouac and his friends across America. It is considered a defining work of the postwar Beat and Counterculture generations, with its protagonists living life against a backdrop of jazz, poetry and drug use. The novel is a roman à clef, with many key figures in the Beat movement, such as William S. Burroughs (Old Bull Lee) and Allen Ginsberg (Carlo Marx) represented by characters in the book, including Kerouac himself, as the narrator Sal Paradise.
Βιβλιο που αφηγειται την ιστοριες δεκατριων μπαντων της δεκαετιας του 80.Πως ζουσαν, πως δημιουργηθηκε η καθε μπαντα ,τη ζωη της στο δρομο και αλλα τετοια.Οι μπαντες ειναι οι εξης : Big Black , Black Flag,Fugazi ,Butthole Surfers ,Minor Threat , Sonic Youth ,Dinosaur Jr. ,Minutemen , Mission Of Burma ,The Replacemetns ,Beat Happening , Mudhoney και Hüsker Dü. Διαβαστε το αξιζει.

Achillefs




Ηλικία

: 28


Αριθμός μηνυμάτων

: 94


Points

: 468


Reputation

: 372


Ημερομηνία εγγραφής

: 2014-04-06


Τόπος

: Σελανικ



Maybe some of you have read Angela Carter. Well, Berry shows a lot influence from her. Anyway, this is a superb sample of the so call Weird Fiction, one of the last incarnations of the Fantastic. A plague of Insomniacs marching with their alarm clocks though hallucination fields, a diabolical conspiracy against sanity, and a detective from a colossal and almighty agency, equipped with his bicycle and armed with a very common umbrella... and his manual.
A must read!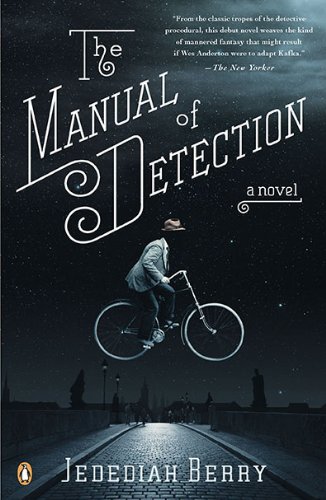 The Herbalist




Αριθμός μηνυμάτων

: 5


Points

: 17


Reputation

: 10


Ημερομηνία εγγραφής

: 2014-10-19



http://en.wikipedia.org/wiki/Martin_Eden

wrote:Martin Eden is a 1909 novel by American author Jack London about a young proletarian autodidact struggling to become a writer. It was first serialized in the Pacific Monthly magazine from September 1908 to September 1909 and published in book form by Macmillan in September 1909.

Eden represents writers' frustration with publishers by speculating that when he mails off a manuscript, a "cunning arrangement of cogs" immediately puts it in a new envelope and returns it automatically with a rejection slip.[citation needed] The central theme of Eden's developing artistic sensibilities places the novel in the tradition of the Künstlerroman, in which is narrated the formation and development of an artist.[1][2][3]

Eden differs from London in that Eden rejects socialism, attacking it as "slave morality", and relies on a Nietzschean individualism. In a note to Upton Sinclair, London wrote, "One of my motifs, in this book, was an attack on individualism (in the person of the hero). I must have bungled, for not a single reviewer has discovered it."
---
Permissions in this forum:
You
cannot
reply to topics in this forum